Description
Federal Premium FireStick Muzzleloading Charge Hodgdon Triple Eight Black Powder Substitute
Buy Federal Premium FireStick Muzzleloading Charge Hodgdon Triple Eight Black Powder Substitute
Federal Premium FireStick is the critical component of a whole new ignition system that uses an encapsulated propellant charge that loads from the breech, with the bullet loaded from the muzzle. The charge is completely impervious to moisture and loaded with clean-burning Hodgdon Triple Eight powder to the same tight tolerances as Federal Premium factory ammunition, ensuring shot-to-shot consistency and accuracy muzzleloaders have never experienced. FireStick unloads quickly, simply and safely by slipping out of the action—there's no need to fire the rifle. It's the perfect match for Federal Premium Trophy Copper or Lead Tipped muzzleloader bullets and is compatible with the new NitroFire rifle from Traditions. As long as there have been muzzleloading firearms, their shooters have been burdened by reliability, consistency and safety concerns. It ends now.
Features
Polymer charge filled with clean-burning Hodgdon Triple Eight powder
Charges from the breech of Traditions NitroFire rifle
Bullet loads from the muzzle
Totally impervious to moisture and the elements
Same tight tolerances and quality controls as loaded ammunition
Fast, effortless loading and unloading
Shooter inserts 209 shotgun primer (not included)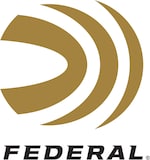 Made In United States of America
WARNING: This product can expose you to Lead, which is known to the State of California to cause cancer and birth defects or other reproductive harm. For more information go to – www.P65Warnings.ca.gov.